By Vitalis Kimutai
NAIROBI, KENYA: The Mombasa Republican Council has been warned against disrupting voter registration as the Independent Electoral and Boundaries Commission (IEBC) kicked the exercise off.
Deputy Police Spokesman Charles Owino said those who will attempt to disrupt the exercise expected to take one month would be dealt with.
"I want to send out a clear message to the MRC operatives that if you are a man or woman enough, try to mess up with the IEBC voter registration and we will deal with you accordingly," Owino said in Nairobi yesterday.
Owino said that police had a responsibility to protect Kenyans and that they will ensure that the exercise without any incident.
The MRC has repeatedly warned that IEBC would not be allowed to register voters in the Coast region owing to their push for secession.
Politicians cautioned
Owino also warned politicians against using hooligans to cause chaos during the campaign season.
"We will crack down on politicians and those ferrying people to other regions would also be dealt with as we do not want people to cause violence," said Owino.
He said the police would rein in politicians who incite the people and promote chaos and hate speech during the campaigns.
"It does not matter if you are the Prime Minister or a Cabinet minister, we will deal with you if you violate the law in the process of your campaigns," he said.
Owino said that police officers are expected to act according to the law because individual officers will take responsibility for excessive use of force against the people.
President Uhuru Addresses Local and International Press at the Ivory Burning Site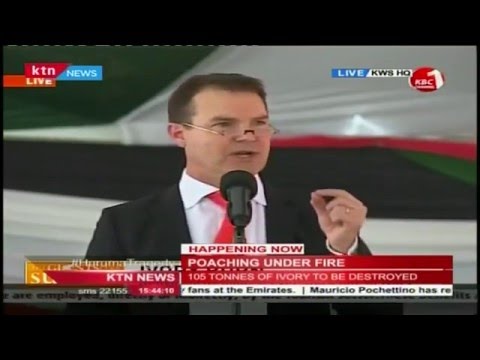 Dr. John Scanlan-Cities addresses Kenyans against poaching at the Ivory Burning site
Dr. Richard Leakey-KWS Chair addresses the nation at the Ivory Burning site in Nairobi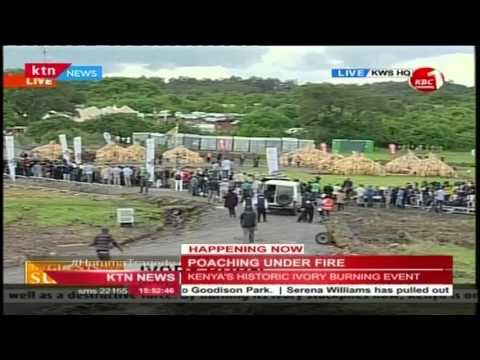 Deputy Secretary of State reads out President Obama's statement to Kenya
French Environment Minister and Corp 21 President; Segolene Royal Royale at the Ivory Burning site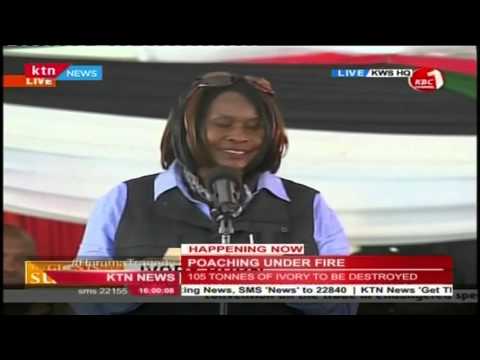 Dr. Judi Wakhungu Cabinet Secretary for Environment makes her statement to poachers today