By Jacktone S. Ambuka
I guess by now you already know who "Campus Divas For Rich Men" are. It is a Facebook group which claims to be a conglomeration of girls from universities across the country whose agenda is one; provide sexual pleasures for rich men in exchange of big money to offer and sustain elegant lifestyle in universities.
But there is a twist. 'Campus Divas' aren't for cheap men. They despise men to whom they refer as "masufferers"-which when loosely translated, the slang word implies poor men.
All said and done, 'campus Divas for rich men' in my opinion isn't the reason for decline of morality in our society. They are symptomatic of our already 'sick' society. Yet the "campus Divas" have magnificently captured media attention and curiously aroused our collective imagination.
The debate has turned into a national conversation. The social media is buzzing. While most people are in doubt on whether 'Divas for rich men' represent interests of all campus girls, they unanimously agree on one thing-the Facebook group has embraced a deviant behavior.
Condemnation has been loud and abundantly clear across the board: The 'Divas' are wrong. It seems the so called 'campus Divas' are being widely condemned from a religious and/or moralistic perspective.
A majority of Kenyans have condemned the group and branded it 'evil.' Others have questioned whether the self-proclaimed 'campus divas' have in essence created a prostitution ring disguised as a socialization group. As a matter of fact, some Facebook 'administrators' diametrically opposed to the agenda of the 'campus Divas' have established counter oppositional groups.
In response to the above allegations, the 'Divas' have come out fighting. In unapologetic statement to their critiques including the media, the administrator of the Facebook group which so far has been "Liked" by 44, 659 followers asserted: "As far as we are concerned we are NOT a prostitution page, we are simply hooking up people who want to find loved ones. Nowhere in the constitution of Kenya states that a young girl should not fall in love or hook up with a wealthy man, so…frankly speaking we are disgusted our portrayal by the media. We know the law very well and you'll be shocked to know that amongst ourselves we have final year law students. We simply offer solutions to the need in the current society, society is dynamic not static. If you don't like it, if you are very intolerant, very righteous, very conservative, if you are very archaic and fossil, Please mind your business and we will mind ours."
But even as we grapple with moral questions presented by 'campus Divas' situation, it is imperative to understand that decline of morality in universities and in societies around the world aren't exclusively Kenyan.
They are universal. It is happening in developed countries as well. Take United States for example. Faced with a lackluster economy, substantial amount of student loan debt and personal needs, more than ever before college students have resorted to the unconventional way of earning money.
KTN Leo 28th April 2016 taarifa kamili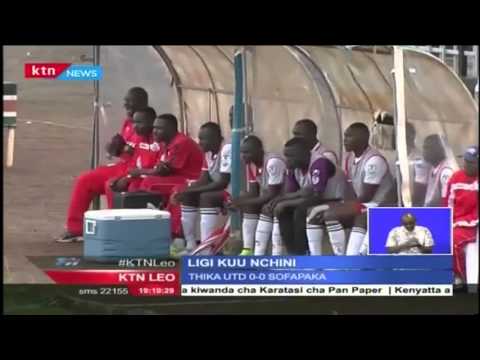 Ligi kuu ya Kenya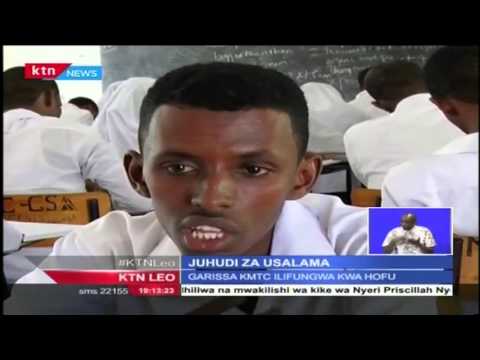 Chuo cha mafunzo ya utabibu cha Garissa kimefunguliwa tena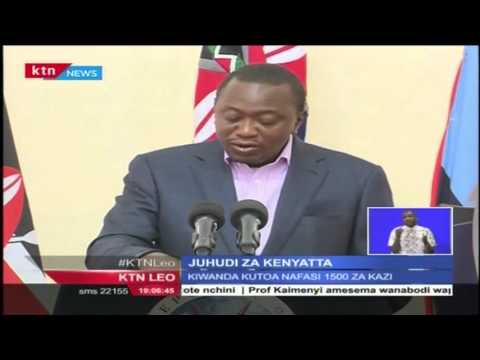 Kampuni ya kutengeneza sukari ya Pan Paper kufufuliwa katika kipindi cha miezi 3 ijayo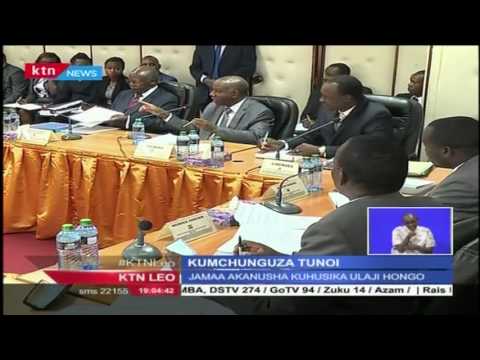 Jopo la kumchunguza jaji wa mahakama ya juu laendelea na vikao vyake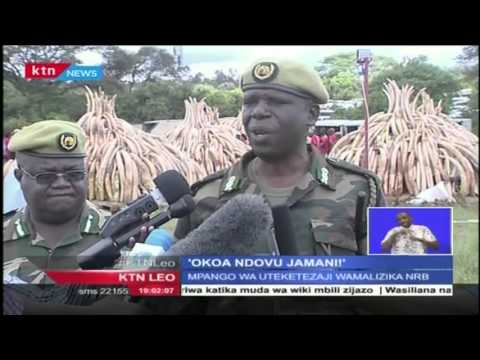 Maandalizi ya shughuli ya kihistoria ya kuchoma pembe za Ndovu yamekamilika